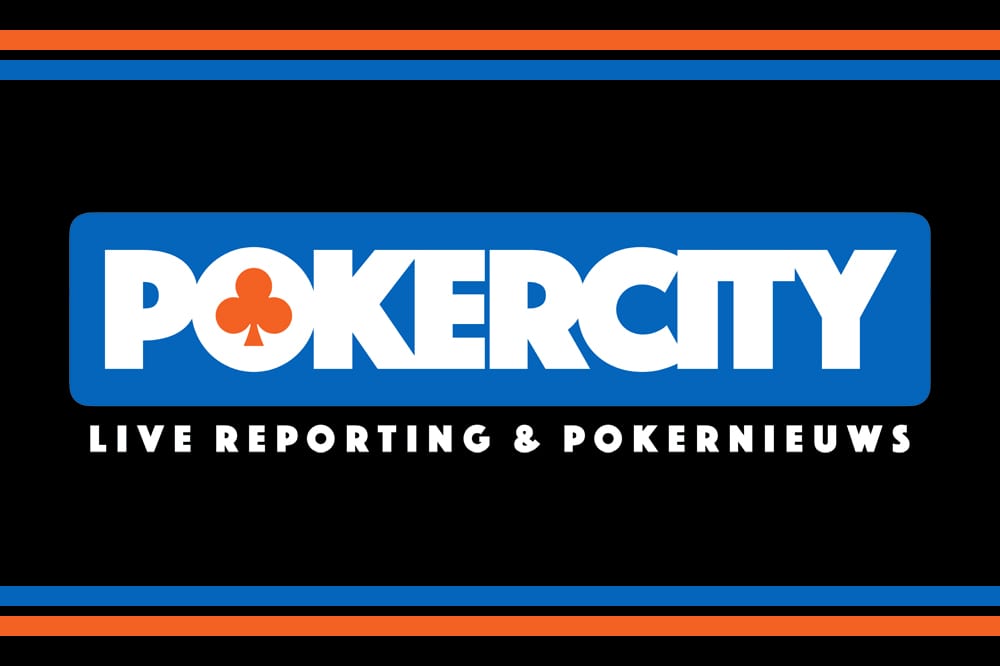 De finaletafel van de EPT Snowfest staat op het punt van beginnen. Hier lees je wie de acht finalisten zijn met een kort profiel van iedere speler. Bouwvakker Kevin Vandersmissen, het Russische gevaar Vladimir Geshkenbein en 'idiot' Cristian Dragomir.
Seat 1: Kevin Vandersmissen, 22, Sint Pieters-Leeuw, near Brussels, Belgium – 4,512,000
Vandersmissen is a former construction worker and has been playing poker for two-and-a-half years, the last 12 months as a full-time pro. He specializes in online no-limit hold'em cash games but is also keen to learn pot-limit Omaha so he can play more events during this summer's World Series, where his aim is to win a bracelet.
Vandersmissen's best result to date was €150,000 in a €3,000 tourney in Barcelona, last December, and since turning pro has won more than $440,000. Vandersmissen is good friends with Belgian Team PokerStars Pros Matthias and Christophe De Meulder, along with the other two Belgian finalists. He aims to be the first Belgian winner of an EPT but of the money he says he already has everything he wants. "The money is just a bankroll boost," he said.
Seat 2: Giacomo Maisto, 39, Caserta, near Napoli, Italy – 986,000
Maisto took up the Italian five-card version of poker some 15 years ago, but switched to Texas hold'em in 2006. Although a sponsored player, poker is not his full-time occupation and he runs a string of businesses, including a call centre.
Maisto only played one EPT event last season, in Prague, but didn't cash until EPT Copenhagen this year, where he won the DKK 15,000 side event last month, earning approximately €48,000. He also had deep runs at EPT Vilamoura and EPT Vienna.
Maisto is being cheered on at Snowfest by a group of friends that includes serial EPT casher Nicolo Calia, and, true to form, every Italian player still in Hinterglemm. Maisto's wife, Antonietta, is supporting him from home where she is looking after the couple's two young sons.
Seat 3: Vladimir Geshkenbein, 22, Russia – 1,678,000
As entries into the poker world go, beating ten-time World Series winner Johnny Chan heads-up at a PokerStars APPT high roller is hard to top. Geshkenbein, who was not yet out of his teens when he won that $266,705, in 2009, has also proved to be a mercurial talent at Snowfest.
The Russian, who grew up in Switzerland but who now lives in Malta, broke through Day 1 as overall chip leader, proving to be an aggressive and constant threat at every table at which he's played. Away from the live tournament circuit Geshkenbein can usually be found playing $25/$50 cash games, and so far has scored $417,740 in live winnings.
Seat 4. Philip "meuli4" Meulyzer, 27, Antwerp, Belgium – 1,758,000
Meulyzer started playing poker in 2004 when he discovered the game with friends, thinking it would be cool to smoke big cigars and drink whisky while playing cards. He soon discovered online poker, kicking off in small stakes cash games.
Now he is a full time pro specializing in $2/$4 cash and occasionally $3/$6 and $5/$10 and also enjoys playing the Sunday online tourneys. Besides poker, he loves movies and is a keen soccer fan. He's an admin on various poker sites and a prolific poster on poker forums. He says Team PokerStars Pro Lex Veldhuis is one of the players who inspired him to improve his game.
Seat 5: Denis Murphy, 30, Cork, Ireland – PokerStars qualifier – 991,000
Murphy has been playing poker for four years, the last two of those as a full-time pro. His game of choice is online 6-max cash games, either 400 no-limit or sometimes 600 no-limit. His best live result was fourth place from a 3,289-strong field in a World Series $1,000 tournament in 2010 where he won $162,568.
Murphy, who won his seat to Snowfest in a $22 re-buy on PokerStars, has reached the final after an up-and-down Day 4. He was planning on leaving Hinterglemm on Friday but those plans will now have to be shelved.
Seat 6: Morten Mortensen, 21, Copenhagen, Denmark – 780,000
Mortensen started playing poker almost three years ago. In 2010 he reached a handful of final tables, his biggest cash being for $67,000. He played his first EPT event in Copenhagen, last month, busting late on Day 2. He now plans to play a lot more EPTs, most likely Berlin and San Remo, as well as this summer's World Series. "It's always a problem with the tax in Denmark, but Vegas is a good experience for me as a poker player," he said. Despite all of these trips his bread and butter remain online tournaments, where he has already achieved numerous five figure cashes.
Seat 7. Cristian Dragomir, 32, Bucharest, Romania – 2,293,000
When Dragomir first took up poker seven years ago he thought, mistakenly, he was the only full-time player in Romania. Actually there were about 30 Romanian pros at the time but very little live poker action.
In 2007 Dragomir enjoyed his first taste of fame when his team came second in the PokerStars World Cup of Poker. Of that he said; "That was a turning point for Romanian poker because it was on TV. People still talk to me about it as if it was yesterday."
The team stayed very close and included Cristian Tardea, who Dragomir reluctantly busted yesterday in tenth place. In 2008, Dragomir gained some notoriety when he was involved in an infamous hand in the World Series Main Event against Phil Hellmuth.
Hellmuth had raised with ace-king and Dragomir had called with 10-4, hitting a 9-10-7 flop. Hellmuth proceeded to call Dragomir an "idiot" and "the worst player in history," and earned himself a penalty which was later overturned. Dragomir went on to finish in 29th place, his best result to date.
Dragomir has played eight EPTs to date but this is his first cash. His wife Madalina is supporting him from home with the couple's young son Sasha.
Seat 8. Koen De Visscher, 25, Wilsele, Belgium – 1,543,000
De Visscher started playing poker on holiday in April 2006 and has been playing regularly ever since. He began playing €5 home games with friends but after a year switched to playing online. He's now a full time player and has focused on tournaments for the last 12 months.
One of De Visscher's other hobbies is traveling, which he can combine perfectly with poker. If he wins the tournament he will consider buying an apartment, but his main motivation is to keep playing. He lives with his girlfriend in Wilsele near Leuven.
Dank aan PokerStars Mediateam voor tekst en beeld.